Serie A.
Once again I begin my tips for this weeks round of European fixtures in Italy. There are some juicy fixtures coming up this weekend in Serie A but my tip is a game between two teams desperate for a win. Crotone are on a run of four straight losses and entertain the team without an away win all season on Sunday, Cagliari.
There is no doubt that this game won't be serving up the kind of bountiful attacking football on show at the Etihad on Tuesday night but at 29/20 for a home win it's got to be snapped up. Crotone's last win was a battering of 17th place Empoli and since then have been narrowly beaten by fellow strugglers Palermo, Atlanta and two of the best teams in the division Roma and Juventus. A win looks on the cards for the home side.
Bundesliga.
At the start of the month Roger Schmidt's Leverkusen were defeated by Hamburg leaving the manager on the brink. In fact, reports from Sky in Germany before their game against Frankfurt confirmed he had been sacked. Leverkusen then beat Frankfurt 3-0 and Schmidt kept his job. Another league win and with Chicharito back amongst the goals Schmidt looks a lot happier and he will be keen to stretch his winning streak this weekend against Mainz.
Mainz, to put it bluntly, have been dreadful away from home. No win since September in the Bundesliga, only 8 goals all season and not a single clean sheet. All of which point to a home win. 8/11 odds should be exploited faster than a happy hour on a Friday night at your works nearest drinking hole.
Ligue 1.
Remember when Lille won the league and cup double in France with the likes of Eden Hazard, Yohan Cabaye and Gervinho? Well, 6 years can be a long time and for most Lille fans it has felt like an eternity. Since their much celebrated season, managers have come and gone quicker than members of the Trump administration and the words "in transition" have been mentioned so many times the meaning has become moot.
"El loco" better known as Marcelo Bielsa has been confirmed as the new manager for next season but considering that he was confirmed as manager of Lazio at the start of the Serie A campaign only for the Argentine to resign before the season had kicked off, many in Lille shall wait on baited breath to see if he will be in the dugout come August.
Lille are a team in a deep slump and although they managed a victory last week, a young and talented Bordeaux side should be too much to handle for them on Saturday evening. Laurent Blanc's former side have only lost once in 2017 to PSG and have pace to burn in their side so I would jump on the 21/10 odds available now.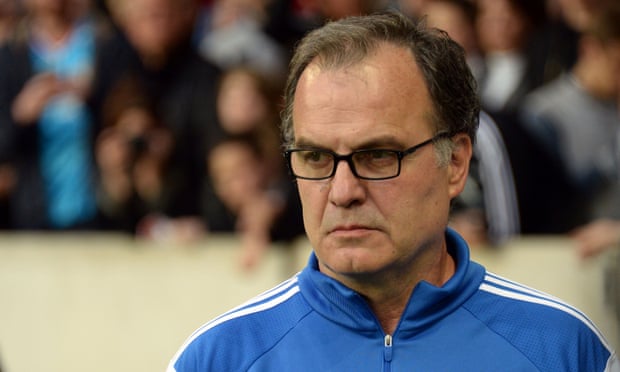 La Liga.
I don't know if you heard but things at the Camp Nou aren't so rosy at the minute. Fans have been slowly becoming disillusioned with the direction of the club for a while and frustration at Luis Enrique has been bubbling under the surface simultaneously. It almost reached it's climax last weekend but a last minute penalty from Leo Messi saved grace….. for now!
With so much funk hanging over the team the last place you want to be headed is the Vicente Calderon. Fresh from dismissing Bayer Leverkusen in the Champions League and on the back of a 4 minute hat trick from Kevin "The Flash" Gamiero, Diego Simeone's team look ready to push Enrique's team further away from La Liga glory and the manager closer to the exit door.
At 2/1 you'd be as daft as Neymar's hairdresser to miss out.
TJ's Euro Acca.
So thanks to Bastia learning how to defend last weekend my acca didn't come off, sorry, but this week should be a banker.
Juventus have won 29 home games in a row! Empoli don't stand a chance at the J Stadium.
Bayern Munich although not dazzling with performances have ground out victories this season and look to be in pole position for the title. 15 undefeated at the Allianz arena should become 16 after Hamburg's visit this weekend.
Lyon will want revenge against lowly Metz on Sunday. In the reverse of this fixture Metz ultras threw flares at the Lyon goalkeeper and the game was abandoned with the points going to the away team. With Lacazette, Fekir and new arrival Depay all in the goals recently this should be a home win.
And in Spain Espanyol face a visit from the team who already look to be relegated, Osasuna. Without a solitary win all season and the news of a match fixing investigation due to go ahead against the Basque side a win for the Catalans is such a stone cold winner you may as well ask for your winnings now.
All together this acca is at 2.61/1. Enjoy and adios!