Without domestic divisions to help distract us from our hangovers and lives, the weekend could look as empty as Roy Hodgson's England reunion party guest list but fear not for there is always football somewhere.
Here are a few tips from the international games this weekend, enjoy!
Ireland v Wales.
Ireland go into this match top of their group and undefeated in competitive matches at the Aviva Stadium since September 2013. Wales are still fondly remembered for their outstanding performance in France last summer but times have changed. Wales are no longer the automatic underdogs and teams have learnt to sit deep and invite pressure.
Ireland will be no different as this is their go to strategy for most games. With Bale and Ramsey out of form Coleman may look to the reborn Joe Allen to unpick the Irish defence but with O'Neil happy to soak up the pressure and allow Shane Long to pester the Welsh defence, this looks a home win. At odds of 11/8 they are more than worth your time. If you fancy something extra why not jump on this 6/4 bet on under 1.5 goals.
Belgium v Greece.
In the first four games of qualifying Belgium have scored 21 goals under the tutelage of Roberto Martinez and Theirry Henry. OK, 14 of them came against Estonia and Gibraltar but the other 7 were at home to a tough Bosnia side and away at tricky Cyprus.
Greece have done well to only concede two in the qualifying rounds thus far but the strongest opponents they have squared up to have been Holland and they are nowhere near the vintage Holland of yesteryear.
Expect goals in this match. Hazard maybe injured but De Bruyne, Lukaku, Carrasco, Benteke, Dembele and so on will be licking their lips at the prospect of this game. 4/5 odds for over 2.5 whilst over 3.5 goals will get you 2/1 odds. The choice is yours!
Scotland v Slovenia.
It shows the level of ineptitude in the Scottish FA that Gordon Strachan is still in a job. Strachan has previously said that expectations are too high regarding Scotland as they don't have any world class players. He is right but at the same time many have pointed at the progress of Northern Ireland who reached the round of 16 at the European Championships last summer with their most well known commodities being Norwich City reject Kyle Lafferty and goal scoring defender Gareth MacAuley, second only to Sergio Ramos in the defenders scoring charts in Europe.
Slovenia are well drilled and a very organised side who successfully shut out England at home back in October. With all creative hope resting at the feet of Barry Bannan and Robert Snodgrass whilst Jordan Rhodes is the only striker to have played regular football this calendar year, with odds of 12/5 for an away win its a must have.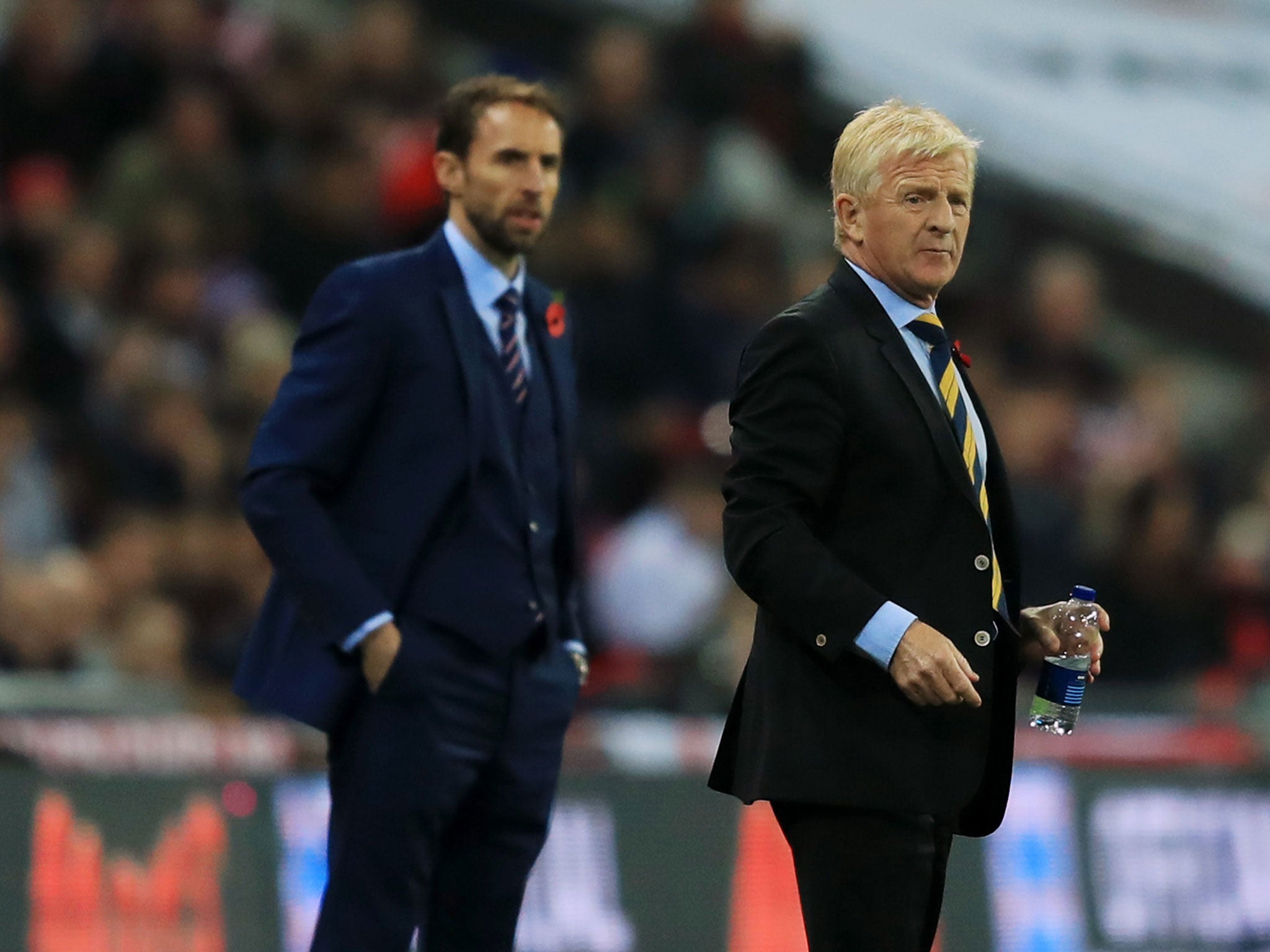 TJ's international Acca.
Before I leave you until the domestic leagues return and everything can go back to normal, have a look at this cheeky acca to help get you through the the coming days.
Friday sees Georgia v Serbia. Serbia are looking pretty good at the moment and have plenty of recognisable names. Southampton's Dusan Tadic will be pulling the strings up front and hoping the snarling and usually aggressive Aleksander Mitrovic can add to his two goals in the qualifying stages already. I predict an away win.
On Saturday it's the battle of the minnows as Andorra take on the Faroe Islands. Andorra are, in affect, a pub team. The Faroe Islands however can actual play football and have beaten Latvia away from home as well as holding Hungary to a draw in their own backyard. Expect an away win in this.
Both Germany and France have an embarrassment of riches in their ranks and their second and third teams could probably beat the majority of sides in Europe and beyond. Both will have players missing for their matches away to Azarbaijan and Luxembourg respectively but that won't stop them from having some fun. Both are on this acca to score more than 2.5 goals.
This bet would see a return of 55 smackers for a measly tenner so have a bet sit back and on Sunday evening as England go through the motions and the ITV commentary coughs up cliche after biased cliche, be safe in the knowledge that you have made some money.