Serie A.
Starting this week with a no-brainer. Lazio were soundly defeated by Napoli last week but that will make this week all the more important in terms of proving to the chasing teams they are capable of finishing above them.
On Saturday they travel north to Genoa whose fans haven't seen a home win since the 15th of December! Since then their record reads 7 games, 2 draws, 5 losses, 6 scored and 15 conceded. No doubt Ciro Immobile will be licking his lips. For 4/6 odds on a Lazio win click here.
Bundesliga.
Another relatively easy one. Augsberg, who've played their part in creating a relegation battle with their terrible form, are facing Cologne on Saturday afternoon. The Billy Goats, who actually have a goat pitch side for good luck who was once aggresively accosted by Anthony Ujah, he later apologised, will be wanting to hit back after their derby defeat to The Foals, Gladbach.
With Anthony Modeste now on 23 for the term expect him to add to that against a defence missing some regulars and have only kept a clean sheet three times this season. At odds of 8/5 take it.
Ligue 1.
The horrendous scenes before the Champions League quarter final which saw three explosions and Dortmund defender Marc Bartra sent to hospital with a broken bone in his right wrist have resulted in a show of solidarity that would warm even the coldest hearts. From the Monaco fans chanting the Dortmund name after news came through about the explosions to Dortmund fans giving many Monaco fans food and a place to sleep so to watch the rearranged fixture the following day makes you realise that amongst the egos and corruption football really can act as a weapon of unity in times of crisis.
So, the actual football. Monaco have a home fixture against Dijon on Saturday evening which usually means one thing, goals. In the last fifteen Monaco fixtures more than 2.5 goals have been scored and if you take into account the 40 Dijon have scored this season then the 17/20 odds on more than 3.5 goals seem very reasonable.
La Liga.
In La Liga it is the turn of Real Betis to be the latest team whose form is sending them dangerously close to the bottom three. Player and club legend Joaquin said after the game at the weekend "We have to clench our arses" and with the fans now demanding the sack for manager Victor Sanchez you'd be forgiven for thinking relegation is a possibility for Betis. However, in Spain the bottom three have been the bottom three since week nine and although Sporting Gijon and Osasuna have shown admirable spirit it all seems a bit too late.
With that in mind it is highly logical that Real Betis will find their home game to over achievers Eibar as tough as any game in La Liga at the moment. Pedro Leon and Sergi Enrich are on fine form as the Basque team are looking to get into Europe for the first time in their history. Three wins from three are in stark contrast to Betis' three losses from three and so 13/8 odds on an away win is a winner.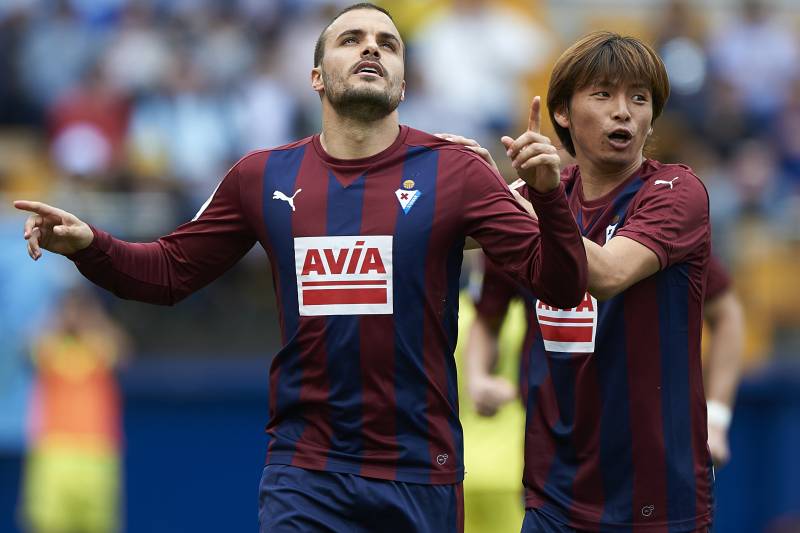 TJ's Euro Acca.
This week it's another seven fold, I know I'm excited too! First to Germany to visit the yellow wall.
Dortmund look likely to continue their fine home form against the team who have packed two season into one. Before Christmas Frankfurt looked likely to challenge for Europe whereas after the festive period their form has been that of relegation fodder.
From their we journey to Dortmund's Champions League opponents Monaco. As I've already mentioned Monaco face Dijon and a win is as likely as a mustard pun being used whenever Dijon are mentioned. Monaco will also be as keen as…. well you know to continue their charge for the title.
In Spain both Madrid teams face relegation destined Sporting Gijon and Osasuna. Both have shown a slight rise in form recently but Atletico, who face Osasuna, have been imperious whilst Real will want to tighten their grip on the title against Sporting.
Italy is where we really milk the cow and for wins. Juventus, Fiorentina and Napoli all look good for a win.
The former needs no reasoning against bottom club Pescara, Fiorentina face Empoli in the Florence derby with La Viola unbeaten in six whilst Empoli have 2 points from a potential 30 and are looking worryingly over their shoulder as Crotone slowly creep up on them. Napoli look as domineering as ever at home and last weekend rubber stamped their credentials for the Champions League next year with a fine away win against Lazio.
This will give you a return of nearly 60 quid so get on it and enjoy your weekend. Adios!